Didn't I already write this down? Oh yeah,
I sorta did
(
Research that has just very recently been published in the journal Cancer Research shows that cancer cells can spread faster if they are fed fructose
), so I guess this is a follow-up.
I hate drinking plain water. But I need to drink more of it. If you take any prescription medications, herbal treatments, etc. then you REALLY need to be sure to get enough water. I really would not care to have kidney problems so it's REALLY a must. Drinking liquids like tea just doesn't suffice because -guess what, there's a lot of caffeine in there which is a
diretic
! Strips water OUT of your body! Sooooo counter-productive. ARGH. So, I had to keep seeking.
I was enjoying these
Fuze
fruit infused/flavored water drinks but they are sweetened with
Fructose
, which is just
not a good idea
! :( Granted, it's probably better than a lot of the other not-natural sugar substitutes.... but I'd rather avoid a daily intake of something I've recently heard horrible research about.... The good doc Mercola agreed about this finding, as well: his recent article states that "
fructose in any form -- including high-fructose corn syrup (HFCS) and crystalline fructose -- is the worst of the worst!" Crystalline Fructose was in my tasty green tea and waters. ;(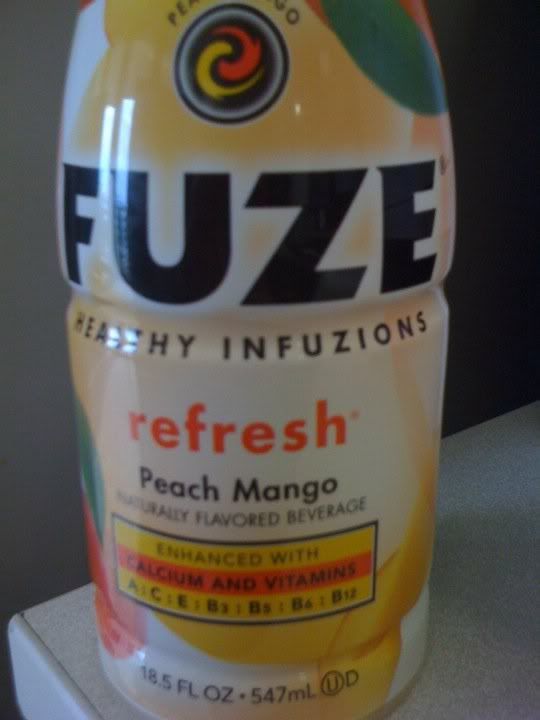 So in my quest to find the right daily beverage for me,
NOT
containing
HFCS
or
Fructose
or any artificial sweeteners, I landed on
Sobe Green Tea
. Their
Life Waters
are also perfectly acceptable, as are
Vitamin Waters
, but I'm hoping to get the benefits of the
green tea
too while I'm at it. ;) I drink all 3, though this is my fav...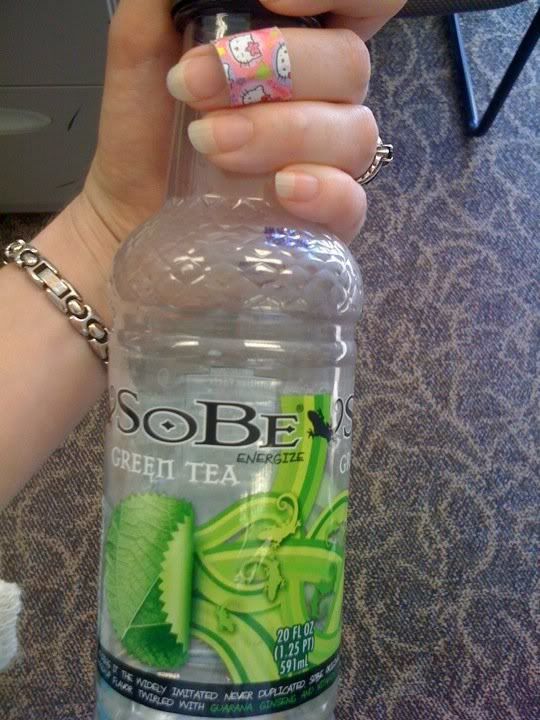 Some people won't be able to go for these due to sugar but I mean even 1 a day is just 25g of sugar. A day. Not so bad...
But again I say to you (hehe), If you must drink artificially sweetened beverage products,
- Avoid
Aspertame
(Diketopiperazine (DKP) is a byproduct of aspartame metabolism. DKP has been implicated in the occurrence of
brain tumors
.)
- Equal
and
NutraSweet
contain Phenylalanine (50 percent of aspartame)
- Saccharin
causes
bladder cancer
.
- I'm leery of
Splenda
because the research is not well tested. Chlorine by-products may remain in your body.
You can feel good about products made with
Stevia

/ Truvia / PureVia!
:) Gee, they ought to start giving me kickbacks for this, or something. Nah.... really, just finding a tasty AND safe beverage is rewarding enough for me. It's so rewarding that I felt compelled to share, in case anyone else might find this information to be enlightening, as well.